A GUIDE TO GIFTING BEESWAX WRAPS
For this Christmas we have put together our top tips for gifting beeswax wraps, making present shopping easy and fast. Check off that list, thoughtfully!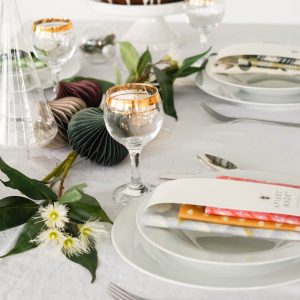 Overseas family: One lovely benefit of beeswax wraps is that they are easy to post being so lightweight. Ensure they are wrapped in tissue paper and protected when putting in the post. We recommend our Australian Aboriginal Artists Pack or our Hand-Printed Bees Pack for uniquely Australian designs.
Eco friends: Beeswax wraps are of course the ideal gift for the environmentally conscious. These eco-aware souls may already have some beeswax wraps in their collection… so we recommend our Produce Pouch, a special product of ours which is a hand sewn bag for your greens and herbs, or our packs of Three Large , brilliant for top ups.
Kris Kringle: Something around the 20 dollar mark that isn't going straight to landfill…  a gift of a beeswax wrap is thoughtful and practical for Kris Kringle. We recommend our Extra Large or Baguette Wrap.
Grandkids, nieces and nephews: Our brand new Kids Pack is designed to delight all the kids in the family. Education around sustainability is growing, and 2019 is the year to jump on board the no-plastic school train! A new, fun print in two lunch sizes.
Cheese enthusiast: We all know that one person who absolutely loves cheese, and makes the most divine cheese platters come party season. We recommend our Cheese Pack…the perfect party gift with the benefit of keeping cheese fresh.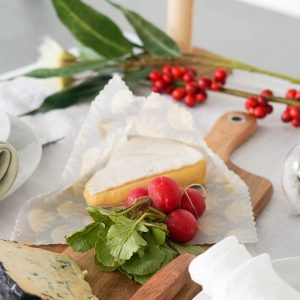 Mother – in law: We see this a lot at the markets we attend… customers searching for the ideal gift for their mother in-law and finding delight in discovering our beeswax wraps! A considered and aesthetic kitchen accessory, we recommend any pack from our Designer Range… why not try the soft and natural tones in our Fabric Drawer Pack.
And finally, gifting beeswax wraps to…
The person who has everything: This person is always the trickiest to buy for. So why not get them something that ticks all the boxes of unique, practical, handmade and sustainable. We recommend our Colourful Kitchen Assorted Pack.